White cement concrete
White cement concrete is similar to that of grey Portland cement but differs in fineness and color. The white color of this cement is determined by its manufacture process and its raw materials. This cement allows a wide range of color options for producing architectural and structural concrete.
This cement is made from raw ingredients containing little or no iron or manganese. Generally, china clay is used in white cement together with limestone or chalk.
White cement is available throughout in North America. The manufacturing process of white cement to confirm a number of American Society for Testing Material ASTM. ASTM specification for white cement could be read as follows: cement should be white Portland cement confirming as per standard specification ASTM C150.
White cement is more expansive and costly than ordinary Portland cement because of changes in the manufacturing process and the material used. The cost of white cement is more than four times that of Ordinary Portland cement. The compressive strength of white cement is less than OPC cement.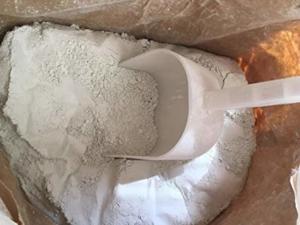 A large amount of iron and manganese are supplemented in its manufacturing process to increase the whiteness of the cement and is more expansive. White cement concrete is also known as snow Crete. White cement produces a concrete having with uniform and the perfect color to a structure because the color of the structure is more important from the perspective of a structural point of view.
The production of white cement usually required 40% higher energy than the normal grey cement and this effects the high price of white cement. Light-colored sand together with whitest chalk is used in the production of white cement. Special precautions should be taken while the manufacturing process of white cement.
Selection of Right Raw Ingredients:
Cement:
The supply of white cement in both bulks and bagged. The white cement bagged should not be stored in direct contact with the ground. If stored on the concrete floor then up against the external walls. White cement bags should be stored in pallets and protected from weather and keep them off the ground. White cement can be stored for a minimum of 6 months if kept in suitable dry condition. Because of the low content of soluble chromium in white cement.
Aggregates:
Aggregates should be selected for white cement include the white marble, white granite, and crushed calcinated flint. The color choice of coarse aggregates is crucial to the final appearance and looking of white concrete. The selection of fine aggregates especially the filler particles less than 0.25mm. special care is taken to ensure that the mix of aggregates is as constant as possible between batches to avoid in shading of finished products.
Water:
water used for mixing of white concrete should be clean and free from organic impurities. The water-cement ratio is higher for white concrete as compared to normal concrete and is critical in determining the final strength of concrete.
Properties of white cement concrete
The initial setting time of white cement is 100 minutes.
The fineness of white cement is 395 kg/m2.
The brightness of white cement is 87%.
The compact density of white density is 3150 kg/m3.
The bulk density of white cement is 110 kg/3.
Compressive strength after 1 day 21 Mpa, after 2 days 38 Mpa, 7days 61 Mpa and after 28 days 74 Mpa.
Uses of white cement:
White cement is used for decorative works and for prestige construction projects.
White cement is used to produced brightly colored concrete and mortars.
It is used for interior and exterior decoration because of its whiteness.
White cement is used inroads to increase the visibility to highway medians.
It is used for a large amount of manufacturing precast members.
Read Also: